Chrysler Pacifica Voted AJAC Utility Vehicle of the Year
June 21 2018,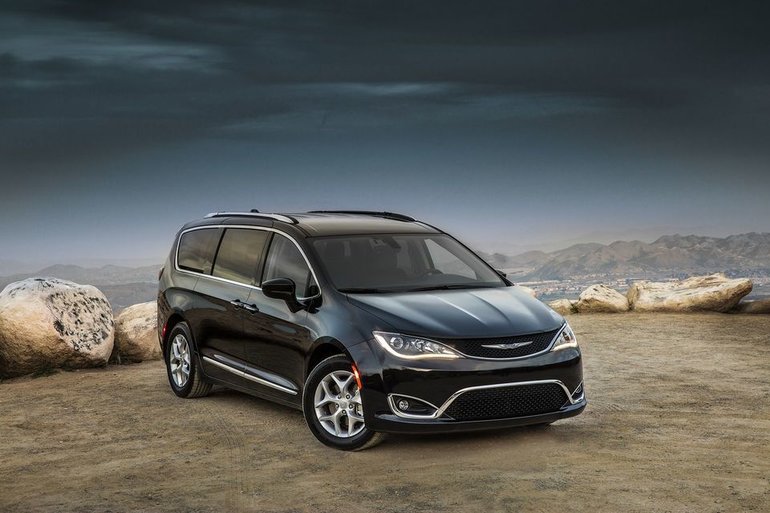 Chrysler owner FCA Group is somewhat of an expert in minivans. Indeed, Dodge (also a member of FCA) already offers Canadian families one of the most affordable and popular minivans: the Grand Caravan. If the Grand Caravan offers the best value for your money, the 2018 Chrysler Pacifica aims to provide an impressive level of luxury and refinement.
A Vehicle Tailored for Families
The 2018 Chrysler Pacifica is designed for families looking for a comfortable ride, plenty of space, versatility, and the latest technology. The Chrysler Pacifica offers all that and more, and the Automobile Journalists Association of Canada (AJAC) quickly recognized the qualities of the Chrysler minivan.
The Chrysler Pacifica was recently named AJAC's Canadian Utility Vehicle of the Year, a title that confirms its unparalleled qualities. The prestigious title was awarded following a week of intensive testing in Ontario. The Pacifica was compared to a host of new utility-oriented models based on criteria such as comfort, energy efficiency, interior space, safety, and performance.
In the end, the Pacifica won the highest honours. It offers a 3.6-litre Pentastar V6 engine, but it's the plug-in hybrid engine that draws the most attention. Combining a gasoline engine with an electric motor powered by a high-capacity battery, the Chrysler Pacifica PHEV can travel about 53 kilometres without consuming a single drop of fuel.
When we see current fuel prices, the ability to make the majority of our daily trips without consuming gasoline is certainly attractive. The 2018 Chrysler Pacifica offers a host of benefits and it certainly deserves to be considered. To learn more about the new Pacifica, contact us today at Dumont Chrysler Jeep Dodge RAM.